2D Nail Art Design
2D Nail Art Design is not a new thing and has been around for years. If you are preparing for a wedding ceremony or birthday party, why not drop by our salon to beautify your nails? During such events, your physical appearance one of the main features that people will observe.
The way you appear in public can shape what others will say about you and your party or wedding ceremony. Definitely, such occasions are special and often captured for eternity through photos or family video.
Call Us
(+65) 6250 8306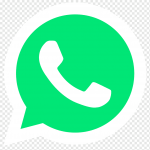 Whatsapp Beautrim Care
 O

pening Hours:




11am – 9pm (Monday – Fridays)




10.30am – 7pm (Saturday & Sunday)
Drop us a note!
Comments or questions are welcome.