3D Nail Art Design
Try out our extraordinary 3D nail art design services to convert you nails into fabulous 3D artwork! Our manicurists are well trained and talented. Enjoy their courteous and pleasant service while you see you nails going through the amazing transformation. We use top quality materials to produce long lasting 3D nail art.
Check out our current fantastic designs of 3D nail art! We have designs to match various outfits and occasions. Our manicurists are versatile and artistic to customize the design to suit your needs. We offer a wide selection of colors and designs which are trendy and up to date. We listen to our customers carefully to maintain high level of customer satisfaction. Call us now at +65 6250 8306 to set up an appointment to experience the magic of our 3D nail art design services.
Call Us
(+65) 6250 8306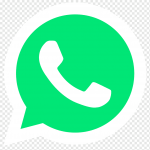 Whatsapp Beautrim Care
 O

pening Hours:




11am – 9pm (Monday – Fridays)




10.30am – 7pm (Saturday & Sunday)
Drop us a note!
Comments or questions are welcome.