Beautrim Care Testimonials From Our Happy Clients
"Thank you Beautrim Care management for the excellent service.. Truly a place for females to just pamper themselves after tolling and working! The bonus effort to keep up with clients and express concern about our lives amidst servicing us! May the business continue to flourish and prosper! From – Tammy & Joyce!"

Beautrim Care – Providing the best services from the moment you step foot in! Thanks Charlotte for always making me look more like 人 after trimming. Thank you :D. Huat Ah!
Input the main text content for your module here.
"Thank you for the wonderful service! I always go to Beautrim Care for eyebrow threading! Charlotte is so friendly and skilled in her treading. 🙂 I am a regular customer and i will always visit Beautrim Care whenever I want to feel pretty. All the best to Bueatrim Care, particularly Charlotte. 🙂 May you continue to prospoer and thrive with many more customers. :)"
"Beautrim provides the most wonderful service. Coming into Beautrim is like going to a friend's house ~ with warm greetings and sunshine smiles. Thank you all for the pampering service! Jessie, Charlotte , Margaret and all the staffs will definitely pamper you from the moment you enter to when you leave. KUDOS!"
"Beautrim Care provides the most wonderful service. The staffs here are the best. They welcome you like a good friends with a beautiful smile. You will feel like you are in good friend's house. Thank you for your pampering and excellent service!!! You will be happy till you and enter and till you leave. They will be pampering you. Best Wishes Always."
I've been a Beautrim customer since 2005, a good 8 years. Dorothy's given great service and follow ups. My skin is in good hands. Thanks!
"We are in the last month of 2013. Time flies. I have been with Beautrim for just 4 months. I have always look forward to each visit. Each visit makes me feel that i am entering into a cozy home filled with fun & laughter. Would like to take a few moments to tahnk all staff especially Charlotte. She always make an effort to ensure I am always comfortable & at ease. I look forward to more sessions in the coming year.
"Excellent services that ensures all their custoomers are satisfied and they naturally keep comping back to enjoy the services! I would like to thank Dorothy for her patience and amazing serivce each time/visit! Wishing Beautrim Care a properous business!"
Beautrim Care has been the 1-stop facial shop I go to settle my face and eyebrow issues. The service they provide has been always consistent & personal! 🙂 They are always sweet & welcoming, making me feel very @ ease. I've since brought my friends over! & will definitely recommend to more! Thank you for your excellent service so far! Special thanks to Charlotte, Jessie , Dorothy and lady boss.
"Very much appreciate of your sincerity, services that rendered to me. That's why and the only reason that make me visit you promptly."
Call Us
(+65) 6250 8306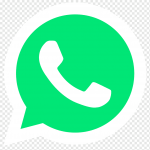 Whatsapp Beautrim Care
 O

pening Hours:




11am – 9pm (Monday – Fridays)




10.30am – 7pm (Saturday & Sunday)
Drop us a note!
Comments or questions are welcome.