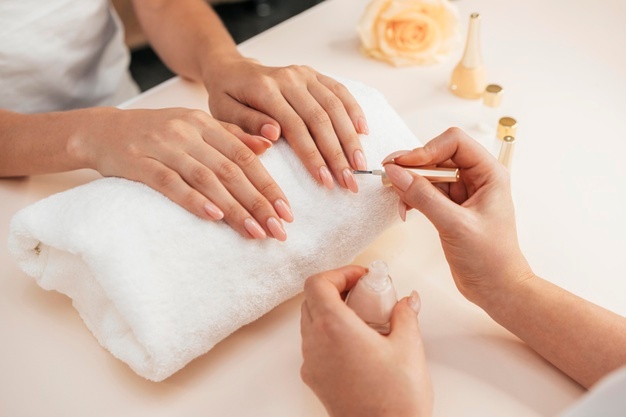 Benefits of Manicure Services
Manicure is specially designed for women who want to improve the health of their skin, enhance the texture of the fingernails, prevent their nails from damage and even reduce stress. In addition, during this process, exfoliation of hands is a must, and the outcome is less dead cells and an improved blood flow.
Maintaining your hands with frequent mani-pedi treatments help you look more presentable and well-groomed. Hence, a technician will clip, clean, buff, polish, and paint your nails as well as remove cuticles, thus instantly enhancing your appearance.

Choosing the Right Manicure
More and more women from Singapore are looking for top-quality beauty services. If you want to make sure you will benefit of the best manicure without breaking your budget, pay a visit to our Singapore beauty salon. We offer a wide variety of services, from manicure and pedicure to 2D and 3D art nail design services.
Beautrim Care is a full-service salon that offers our clients personal attention and the latest techniques. So you are not just a number when you come into our salon. Furthermore, our group of friendly, experienced nail technicians make you feel at ease as soon as you walk through the door. We believe in treating our clients like family. So it's refreshing to come to a salon where the technicians know you by name and tailor your nails to your desire.