Benefits of Manicure Services
Manicure services are specially designed for women who want to improve the health of their skin, enhance the texture of the fingernails, prevent their nails from damage and even reduce stress. During this process, your hands are exfoliated, and the outcome is less dead cells and an improved blood flow.
Choosing Manicure Services
More and more women from Singapore are looking for top-quality beauty services. If you want to make sure you will benefit of the best manicure services without breaking your budget, pay a visit to our Singapore beauty salon. We offer a wide variety of services, from manicure and pedicure to 2D and 3D art nail design services.
Call Us
(+65) 6250 8306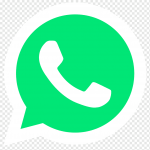 Whatsapp Beautrim Care
 O

pening Hours:




11am – 9pm (Monday – Fridays)




10.30am – 7pm (Saturday & Sunday)
Drop us a note!
Comments or questions are welcome.