Benefits of Pedicure Services
When your nails, be it finger or toe nails, are specially treated, it improves your public appearance. This is why many celebrities spend thousands of dollars on pedicure. Having nicely trimmed and shapely nails can make even the best looking woman to be more beautiful and neat. So, if you are looking for where to get the best pedicure service in Singapore, then you are on the right page.
Choosing Pedicure Services
The benefits of pedicure services cannot be overemphasized. As you already know, the nails are prone to trauma and infection caused by dirty socks, poor hygiene and ill-fitted shoes. Pedicure services can help to keep your nails neat and free from infection. Our Singapore beauty salon has professionals who have been in the business for long. We know what is good for you and our services are affordable.
Call Us
(+65) 6250 8306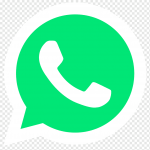 Whatsapp Beautrim Care
 O

pening Hours:




11am – 9pm (Monday – Fridays)




10.30am – 7pm (Saturday & Sunday)
Drop us a note!
Comments or questions are welcome.