Eyebrow Threading Services
A lot of women are opting to have their eyebrows treated and shaped every so often so as to appear groomed. One of the ways that they do this is through eyebrow threading.
What Is Eyebrow Threading
This is a simple procedure that involves plucking of the eyebrows using a thread. It can be done by plucking one hair at a time or a few at once. Eyebrow threading services have been around for quite a while especially in Arabic countries. They have gained massive popularity throughout the world over the past few years. Some people also prefer to thread their face. When done correctly, the finished look is smooth and makes it easier to apply makeup.
What Are The Benefits of Using Eyebrow Threading Services?
There is little doubt that this technique of grooming eyebrows has its own advantages. The following are some of these advantages:
– When you use the threading service, your eyebrows will take much longer to grow back. This will ensure that you maintain your groomed look much longer.
– Since there is no chemical process involved or waxing, it is considered to be one of the safest procedures used to shape your eyebrows. In addition, this makes it even less expensive.
– People that have sensitive skin are able to benefit from this procedure since there is no use of lotions, creams or waxes. People that have very sensitive skin may develop very bad reactions to the creams and other products used to pluck the eyebrows. 
– Other methods of hair removal may lead to complications. For instance, when you shave your eyebrows with a razor, chances are that you might develop ingrown hairs.
– Eyebrow threading services usually take a short time to complete when done by a professional.
Why You Should Seek Professional Services
Eyebrow threading is an easy procedure but can have disastrous results if done by someone that does not have a clue as to what they are doing. The main purpose of having your eyebrows plucked is to get rid of a "mono brow" or simply to have an arch. Using the technique also means that your eyebrows will take some time to grow back. Therefore, rather than risk walking around with ridiculously shaped eyebrows until they grow back, it is better to seek the services of a professional.
Why You Should Consider Seeking Our Services
Our Singapore beauty salon offers eyebrow threading services in our list of salon services at a reasonable price. Our services are unique and performed by professionals. We will thread your eyebrows keeping in mind your facial structure so as to help you achieve that perfect arch in your eyebrows. We also maintain very high hygienic standards therefore the risk of getting an infection is near to nil when you visit our salon. With our services, you no longer have to worry about walking around with bushy brows, mono brows or poorly shaped eyebrows.
The procedure might be a bit painful since the hairs are being plucked from the root. However, it is a long lasting way of keeping your eyebrows in shape and by far the safest and most natural procedure to use.
Call Us
(+65) 6250 8306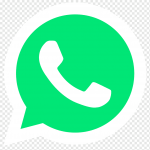 Whatsapp Beautrim Care
 O

pening Hours:




11am – 9pm (Monday – Fridays)




10.30am – 7pm (Saturday & Sunday)
Drop us a note!
Comments or questions are welcome.