Facial Treatment Service Singapore
Have you ever wondered why some people have glowing facial skin every time you meet with them on the streets? Learn what their secret is by seeking facial treatment services.
What Is A Facial Treatment Service?
A facial treatment is the process of massaging and cleansing your skin by using different products, steaming and masking. This is a process that is done by a professional beautician. It is a relaxing and safe way to restore your skin, leaving it supple and glowing. There are a variety of professional facial treatments services that you can chose from depending on your budget. Some of the facial treatments aim at moisturizing, while others aim at deep cleansing your skin.
What Are The Benefits Of Facial Treatment?
There are many benefits to going for a facial treatment some of which are listed below.
– Increases blood circulation : Through facial treatment, you will be able to increase the flow of blood to the facial skin. This will help you to achieve a natural healthy glow to your skin. In addition, your skin will get all the necessary nutrients thanks to an increased flow of oxygenated blood.
– Relaxation : Facial treatment is a process that soothes and calms the body other than just focusing on your face. This will help you to relieve some of the stress that might have piled up during the week as a result of a variety of factors.
– Anti aging : It is impossible to stop anti aging but through facial treatment services, you will be able to slow down the process. Certain treatments such as exfoliation will help to get rid of dead skin and encourage the growth of new cells. This results in younger looking and supple skin.
Why You Should Get Professional Facial Treatment Services
There are many reasons as to why you should seek professional services for facial treatments.
These are some of the reasons why:
– Most facial treatments are painless if done by professionals.
– Professional services are usually permanent and offer better results.
– Professionals will use approved equipment that will not harm your skin. They will also choose products that are safe for your skin type.
– Services from professionals are reliable because they will help you to choose the appropriate procedure for you depending on the problem that your skin has.
– Most of the time people that go for professional services only make one visit because the results are instant and permanent.
Our Facial Treatment Services
Normal Treatment
– Normal Facial Treatment
– Deep Cleansing Treatment
– Acne Treatment
– Rejuvenating Treatment
– Diamond Peel Treatment
Intensive Treatment
– Pigmentation Treatment
– Ocean Breeze Treatment
– Anti Aging Treatment
– Bipolar RF Treatment
– Collagen Treatment
Why You Should Seek Our Services
If you want to have a soothing and peaceful facial treatment at a reasonable price, then you should seek our services. Our Singapore beauty salon has a team of professionals who have extensive knowledge on every kind of facial treatment. Facials are a great way of restoring confidence to clients by giving them glowing, natural skin. For this reason, we only use approved products and procedures.
Given the benefits of facial treatment services, it is important that anyone who wants glowing and supple skin to seek the services of a professional. This time round when you walk down the street, people will stare at you and wonder how come your skin is so supple and glowing instead of the other way round.
Call Us
(+65) 6250 8306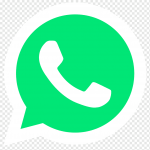 Whatsapp Beautrim Care
 O

pening Hours:




11am – 9pm (Monday – Fridays)




10.30am – 7pm (Saturday & Sunday)
Drop us a note!
Comments or questions are welcome.