Gelish Manicure Services
Gelish manicure is now very popular and any woman who is properly dressed without a well polished nail is not considered in trend with the latest fashion. Gelish manicure is very easy to apply. It requires an LED nail lamp to cure the polish and set the manicure. This is quite different from a traditional manicure that takes time to apply. Gelish manicure is quick and effortless. Also it is cheaper to apply compared to the traditional manicure.
Some persons feel that gel manicures are dangerous to the nails. This is only true if it is kept for more than two weeks. Gel manicures can make you look more attractive, but you must know when to remove it. It is meant for special occasions like wedding, birthday parties, get-together and the likes.
Call Us
(+65) 6250 8306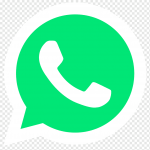 Whatsapp Beautrim Care
 O

pening Hours:




11am – 9pm (Monday – Fridays)




10.30am – 7pm (Saturday & Sunday)
Drop us a note!
Comments or questions are welcome.