Skin Rejuvenation Services
What is skin rejuvenation?
Skin rejuvenation is a skin care service that is used to treat and reduce fine lines on the face and neck, reducing wrinkles, clearing brown and red spots and pigmentations. Skin rejuvenation services include:
Microdermabrasion
Limelight facial
Skin genesis
Waxing
Skin titan
After undergoing a skin rejuvenation process, you will achieve a skin that is more tight and firm with an improved texture and elasticity. At our beauty salon, we use natural means to rejuvenate your skin. This is the best option since we use herbal products that pose no risk to your health.
Natural products for skin rejuvenation
There are numerous herbal supplements and products that are effective in firming, tightening and clearing acne and sports for a clear beautiful skin. They revitalize the skin leaving it healthy with no side effects. Our beauty salon specializes in these products for a healthy glowing skin. They are discussed as follows:
Garlic : This is a natural herb that is rich in antioxidant properties. This properties help promoting healthy development of the skin by preventing the free radicals that cause damage to the skin.
Lavender : This is a mild herb that is effective in skin care. This type of herb is used in the treatment of various conditions such as rashes, bites, burns and abrasions.
Calendula : This natural herb is effective in the treatment of conditions such as skin dryness and wounds. The product promotes an increase in collagen production by the skin which is essential for skin elasticity. With increased skin elasticity, the fine lines and wrinkles formed as a result of reduced elasticity are controlled.
Chickweed : This is a natural product that is used in the treatment of skin rashes and soothing an itchy skin. It is used in the form of creams, oils and lotions.
Crushed Fennel seeds : This is a natural product for exfoliating the skin to remove the dead cells that block the pores leading to break outs and spots formation.
Other natural products used include red clover and nettle for skin detoxification, honey, lemon, almond oil, milk and natural yoghurt. There are various benefits associated with skin rejuvenation using natural products.
Some of them includes :
Painless treatment
No side effects
Effective on various skin types
Affordable
Skin rejuvenation is a sure way to get a beautiful flawless skin that is more firm, tight and young looking. It has been proven that skin rejuvenation can reduce fine and deep lines, wrinkles, tighten the skin and remove scars from the skin. Henceforth, visit our Singapore beauty salon to make a difference in your life.
Call Us
(+65) 6250 8306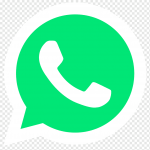 Whatsapp Beautrim Care
 O

pening Hours:




11am – 9pm (Monday – Fridays)




10.30am – 7pm (Saturday & Sunday)
Drop us a note!
Comments or questions are welcome.