Beautrim Care Introduction
Our Singapore beauty salon offers a wide range of beauty services to our clientele. All our services are carried out by highly trained professionals so as a client you can be sure that you are receiving the best beauty care possible.
In addition, there are numerous beauty services which include facial treatment, head massaging, eyebrow embroidery, eyelash extension, ear candling, collagen treatment, skin rejuvenation, treatment for callus and hair styling. If you want a custom make over then this is the right beauty salon for you.
Our salon has highly experienced makeup makeover artists who will definitely transform you into a better version of you that even you will admire.
A Closer Look at the different services offered by Beautrim Care
Manicures and Pedicures are a must for most salon goers. Having beautifully manicure and pedicure nails is a plus for you in terms of raising your self esteem. In addition to this, having well maintained nails helps others hold you in high esteem as well. Beautrium Care Singapore beauty salon understands this and this is why it has gone a long way in finding trained professionals who are right for the job.
Manicuring your nails is an essential service not just to improve on your beauty but on your health as well. Once your hands have undergone exfoliation, the dead cells on the skin are removed and there is an improved blood flow through your hands. Your nails will also be protected from severe damage and the process is also a proven way of reducing stress.
Because of the increase in awareness about the benefits of manicure and benefits of pedicure, more and more women from Singapore are searching for the right salon to provide this service. This is the right salon for you ladies when it comes to manicures and pedicures. We have also various nail art designs such as 2D nail art design and 3D nail art design suitable for you.
Another essential service offered in the salon is eyebrow threading. Eyebrow threading is a very simple procedure and is a good way of ensuring that you are always looking groomed. Once the procedure is through, the face looks smoother and women find it easier to apply makeup on their faces. It is a fast, easy and safe procedure because it is natural and there is no use of hazardous chemicals that can damage your skin. You should definitely look for a professional to carry out this procedure on your eyebrows if you want the best results. Having an inexperienced person doing it can leave your eyebrows looking very ridiculous. At Beautrium Care, we love to leave you looking absolutely outstanding.
Why Choose Beautrim Care for all your beauty needs?
There are many reasons why our beauty salon business should be your preferred salon when it comes to meeting all your beauty requirements and expectations:
Affordability – All of the services listed in our website are priced affordable for all our customers. You do not have to spend a fortune in order to improve on your look.
Quality Services – Our salon assures all of its current and potential clients that the beauty or facial products offered are of the highest quality and that the people providing these services are highly trained professionals. This means that the end result will be one that you will be proud of.
Diversity of services – Our salon is not limited in the number of beauty services that it can offer to its esteemed clients. Whatever beauty service you might need, you can discuss with our friendly beauty specialists. They are more than willing to share their knowledge and tips.
In summary, our salon is a great place for you to have all your beauty and skincare requirements met. You will leave here feeling refreshed, rejuvenated and ready for a new week ahead. You will also look very good as well as presentable to your colleagues and peers. Why not pamper yourself and give yourself a gift by visiting our salon to get quality and affordable beauty services? There are many reasons why our beauty salon should be your preferred salon when it comes to meeting all your beauty requirements and expectations. Call us to make an appointment now!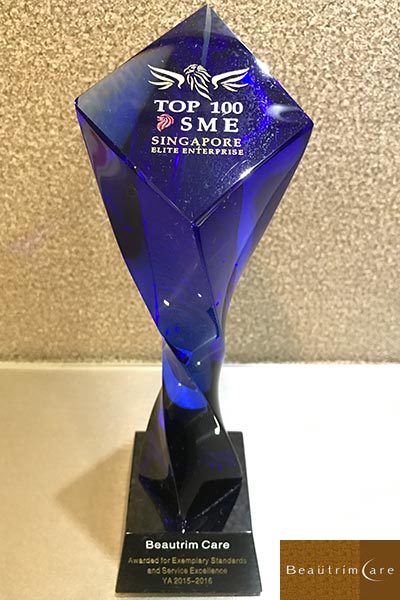 Excellent services that ensures all their custoomers are satisfied and they naturally keep comping back to enjoy the services.
Beautrim Care provides the most wonderful service. Coming into Beautrim Care is like going to a friend's house ~ with warm greetings and sunshine smiles.
Wonderful service from Beautrim Care. They are friendly, professional, detailed and share tips and advice.
Truly a place for females to just pamper themselves after tolling and working!
Beautrim Care has been the 1-stop facial shop I go to settle my face and eyebrow issues. The service they provide has been always consistent & personal!
Thank you for the wonderful service! I always go to Beautrim Care for eyebrow threading! Charlotte is so friendly and skilled in her treading. 🙂 I am a regular customer and i will always visit Beautrim Care whenever I want to feel pretty.
Contact Us
Telephone: (+65) 6250 8306
Opening Hours:
11am – 9pm (Monday – Fridays)
10.30am – 7pm (Saturday & Sunday)
Drop us a note!
Comments or questions are welcome.